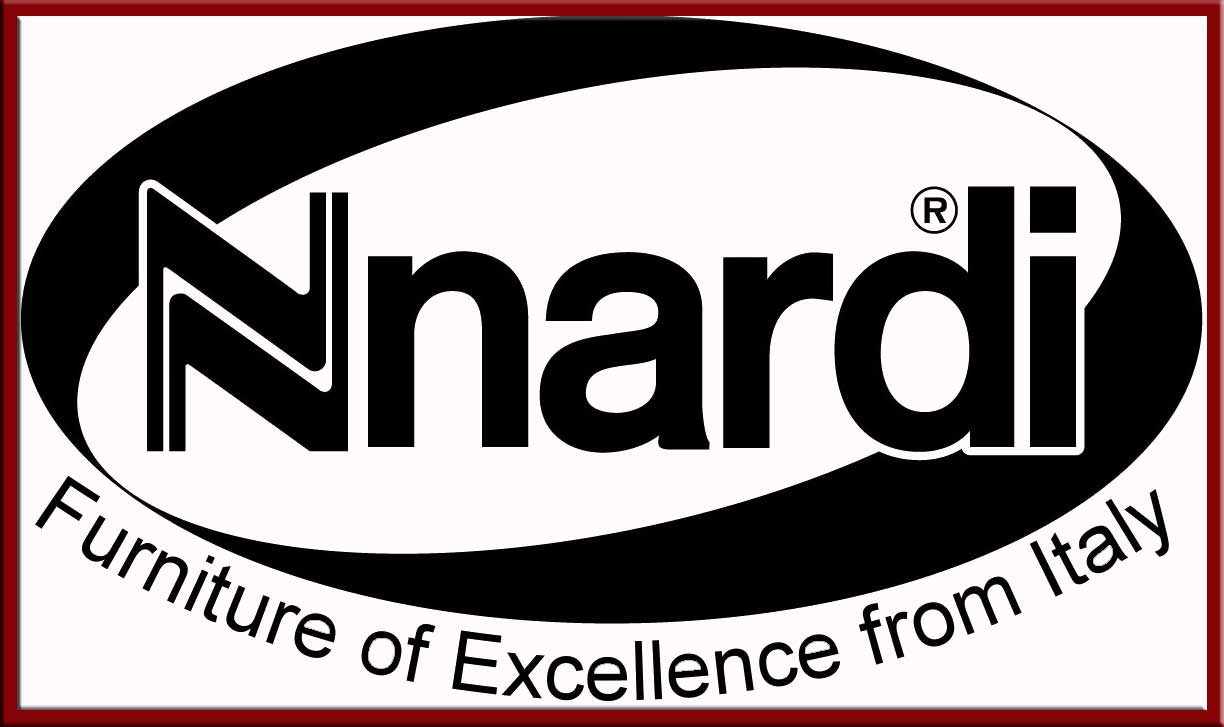 Nardi Omega Chaise Lounges and Sun Lounges

The Nardi Resin Chaise Lounge including the Omega Chaise Lounge, the Eden Chaise Lounge, and the new, NETTUNO FOLDING LOUNGE CHAIR are certainly perfect for use at pools, patios, decks, or any other backyard area - commercial or residential. The furniture is certainly easy to maintain and comes with wide selection of finishes that are meant to stand up to ice, rain, snowfall and sun. The furniture is impervious to salt air, swimming pool water, and most typical stains. Additionally, the finishes and fabric are UV-stabilized to resist sun discoloration so your furnishings remains new looking for years to come making Nardi your only choice!

 

Nardi Omega

 sets the caliber of excellence throughout the industry and it has proven high quality and safety through ASTM specifications with regard to commercial outdoor lounge chairs.

 

The Company

 is so confident in its own products that they manufacture that each is supported by a commercially made guarantee.

Deal of the Century! Nardi Omega 2 pack.  Sold comlete with Nardi Rodi Side Table and Free Shipping.  $495.99

Available in a variety of various colors, models, and shapes, Nardi makes it hassle-free for you to select your Chaise Lounge regarding your resort or residence. Installation is trouble-free for the chaise and chaises have free shipping. Nardi Chaise will be the ideal choice for out of doors. read more

At lost Bwana Outfitters, Inc, we are proud to sell ane represent Nardi Chaise Lounges.  We offer a huge chaise selection to choose from...

read more

Chaise is a commercially rated multi-position stacking lounge. Included are recessed wheels for mobility and comes with anti-skid feet pads....

Nardi resin Omega Chaise Lounges will be the top choice in the commercial furniture market sectors. The chaises look wonderful and tolerate intense commercial use, regardless of whether it's used by the pool or by your Island Tike Bar. The resin chaise are lightweight so they transfer easily. Also, they are practically maintenance free. That is what makes these very well-known with hospitality businesses....

read more

An outstanding resort experience consists of equally your ambiance and the atmosphere. A considerable part of the ambiance is actually the looks and luxury of the furniture. Because of the world wide web, photos associated with your resort and your furniture may end up getting shared by friends as well as posted for the modern world to check out. Have you ever witnessed that resort reviewers for instance Zaggot frequently highlight the interior decoration of the establishment they've been writing about? Your outdoor furniture is really equally essential as your resort due to the fact you need the most beneficial reviews as possible...

Nardi resin Omega Chaise Lounges will be the top choice in the commercial furniture market sectors.

 Made in Italy, the Omega Loungers are a beautiful addition to any outdoor resort or ocean setting!


....

read more

The Omega chaise lounge has a higher seatt that makes sitting  and getting up much easier and more comfortable.  The  seat is approximately a 15 inches high off the ground.  The frame is made of 100% composite PP Resin to give years of durability, and will not chip, peel or rust. The fabric is made of a non-sagging PVC coated fiber, which is resistant to stains.  This special fiber is comfortable and allows water to go through it.....

read more

Nardi resin Omega Chaise Lounges will be the top choice.  The Nardi contract Omega Chaise with Caffe Frame and Beige Sling is great for use at swimming pools, patios, decks, or any other backyard area - commercial or residential.


read more

Nardi resin Omega Chaise Lounges is your best choice.  The furniture is easy to maintain and comes with wide variety of finishes in which are meant to withstand ice, rainfall, snowfall and sunlight. The furniture is impervious to salt air, swimming pool water, and most general stains




read more
Resin Furniture – The All Weather Chaise Lounge Solution
Outdoor furniture is always going to have its snags, the most common being its inability to stand up to weather for an extended period of time. You don't just put your indoor furniture outdoors; you make sure that the furniture you select can not only stand the test of time but also stand up to the harsh weather conditions that it's going to face. That means rain, snow, sleet, and all manner of other atmospheric conditions. If you want your furniture to last you're going to need a different type, there's no way around it. The most common method, in the past, has been to use plastic furniture outdoors whether it's for your deck, your patio, or even an outdoor restaurant area. Delving even further into it, however, we find that resin furniture is the optimal choice for any situation.
What is Resin Furniture?
The first thing you need to know is that resin is not a natural material, but sometimes, the unnatural must be used to stave off the effects of the natural, which is exactly what we're talking about when it comes to battling outdoor conditions.
Plastic resin is created using what is referred to as the 'cracking process' which involves heating hydrocarbons and breaking down larger molecules. Once broken down these can then be identified as ethylene and propylene, compounds that can be used to form what are known as polymers. Once polymers are created, they can be formed into resins, which in this case will be used to create furniture.
Why Resin?
You have many different choices when it comes to choosing your outdoor furniture, which leaves you with the obvious question: Why Resin? There are several benefits to the end user which include:
•Weather Resistance – Resin is resistant to the weather, which, as mentioned above, can be a serious hindrance for any outdoor furniture. Resin is able to resist rotting, cracking, and even molding, ensuring that it will be around for the long haul.
•Easy to Manufacture – Because resins are so easy to make, they are incredibly cheap when held in comparison with other types of furniture. That being the case, you shouldn't be too surprised to see them poolside, on patios, and in virtually every other outdoor scenario you could imagine.
•Low Maintenance – You won't spend all of your time cleaning this furniture. Sure, you're going to have to hose it down or even wipe it, but as long as you keep up with this basic maintenance routine, you'll find that dirt, dust, and grime comes off with just a few strokes, cutting down on the amount of labor, and most importantly, saving you money.
•Moldable – Your resin furniture can be easily molded into many different shapes at the factory on a scale typically only seen with the more expensive wrought iron. That being said, this is a great way to get a custom look for your business's furniture without going the extra mile as far as expenses are concerned.
Chairs of Any Type
Resin chairs come in many different shapes, styles and types. From folding chairs for outdoor events to lounging chairs for poolside rendezvous, resin has you covered. In fact, one of the most popular types of resin furniture is that made in a wicker design or pattern. If you are a fan of wicker furniture, there is a good chance that you have wanted it outside, whether it's for your back patio, your business, or anything in between. Resin wicker furniture uses the same principle, as wicker is not so much a furniture type as it is a method of weaving. Because this form of wicker is made from resin, it will be highly durable, and it will be highly resistant to the elements listed above. In addition to that you will undoubtedly be glad to know that you can easily find resin that has been tinted to the shade of real wood, making the wicker aesthetic all the more convincing. As always, you can outfit your wicker furniture with cushions to make it more comfortable or in many cases, more aesthetically pleasing. One major difference is that fiber resin wicker, while very durable, is often placed over an aluminum frame to help reduce the amount of weight involved. This makes it a bit different, but definitely does not detract from the beauty of your wicker furniture.
High Resistance
All outdoor furniture faces the same problem: UV radiation. The sun's ultraviolet rays beat down on your furniture, your patio, and anything else unfortunate enough to have been left outside. Resin furniture, however, is comprised of synthetic polyethylene, meaning it is highly resistant to the UV radiation that would utterly decimate other types of furniture or items. In fact, it is known to last for a very long time, making it a perfect addition to your patio arsenal.
For Every Occasion
Resin furniture comes in many different shapes, styles and sizes. From the wicker chairs that we mentioned earlier, all the way to standard folding or bucket seats if you so desire. Some of these chairs are made entirely of resin while there are those that are combined with metal to provide greater stability. In addition to that the vast majority of these chairs are stackable, meaning they are much easier to store than traditional furniture. In other words, if you find it unacceptable to leave your chairs out overnight, you can easily stack them inside a storage facility, such as a shed, or even the inside of your facility, and retrieve them the next day. This is a great way to ensure that your resin chairs last even longer, and ultimately serve you for many years to come.
Take a look at all of the great resin options available today and get ready to offer your customers (or friends if you're simply using them at home) the seating options that they deserve. It won't be long before resin is the primary furniture type on your patio.